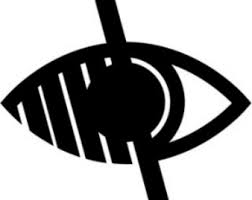 SCHOOL CLOSURE
On this page you will find information regarding the current school closure including details of how our children can work from home and the latest advice from the Department of Health and the Department of Education.
CLICK THE MENU ON THE RIGHT TO ACCESS THE INFORMATION ON PUPILS WORKING FROM HOME ⇒
LETTER FROM THE CEO OF THE IRONSTONE ACADEMY TRUST
This letter outlines the current position on the phased reopening of Ironstone schools, including Overfields Primary schools.
FAMILY SUPPORT HUB
The Family Support Hub are available to support you and your children (0-5 years) during the Covid-19 (Coronavirus) pandemic.
SCHOOL NURSING SERVICE
The school nursing service is still able to support your child during the school closure.
Information for young people, families and carers on how School Nurses can help your family during the Covid-19 (coronavirus) pandemic.
Virtual drop-in for young people, families and carers during the Covid-19 (coronavirus) pandemic
Latest guidance on hand washing from the Government.
The School Nursing Service for Redcar and Cleveland is still providing support for children and young people in the borough.
If you are looking for a child friendly resource to explain the Coronavirus and how it is affecting people's lives at the moment, this is a brilliant book by the illustrator of the Gruffalo, Alex Scheffler. Click the book below to read and download if required.
Covid – School Nurse Drop In Information
Info for parents about the FSM voucher system and how to see if you are eligible
COVID 19 updated Government information
Letter from Carl Faulkner, CEO about FSM vouchers
Letter to Parents Friday 20th March
IAT CEO Closure letter for parents