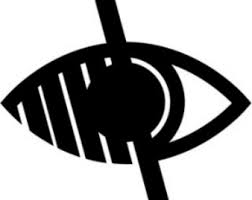 Safety On Our Site
Overfields Primary School shares a site with Rosedene Private Day Nursery and Ormesby Children's Centre. This means that there are lots of visitors coming onto site and the safety and safeguarding of our pupils and their families is paramount.
Our school building is fully enclosed by a security fence and locked gates. No external doors can be opened from the outside. Staff have a fob system to enter the building and the main entrance has a security device and CCTV. The building is fully alarmed.
Parents & Carers visiting school
All Parents, carers and visitors must enter school through the main reception where they will be asked to sign in. School use signing in procedures dependent on the nature of the visit and the amount of people visiting.
Pupils arriving late / needing to be collected during the school day
Pupils coming late to school will have to be signed in by a parent at the main office. Any pupils leaving school for an appointment will need to be signed out.
A responsible adult ( over the age of 18) must bring children to school and collect children at the end of the school day. Parents must inform the class teacher or the school office if someone different is collecting their child or arrangements have been put in place for another school parent to collect them.
Only Year 5 and Year 6 may walk to and from school unaccompanied providing a consent form has been completed. However if a club or activity has a late finish, school will request that Y5 /Y6 pupils are also collected.
Parking on site
There is no parent parking on site. School request that parents and visitors park in the car parks off Daisy Lane and Allendale Road and are respectful of the residents who live in close proximity to the school entrance.
School have 1 disabled parking bay which any disabled visitor to the site may have access to.
Any visitor will have to use the speaker system at the vehicle barrier to request vehicle access on site.
Pedestrian Access
School have 3 access gates opened at the start / end of the day. These are kept locked during the school day. We request that pedestrians use the paths and keep their children off the roads and grassed banks on site.
Our Crossing Patrol on Allendale Road operates from 8.30 – 8.50am and from 2.55 – 3.10pm directly outside school and then moves down to St Gabriel's . There is no crossing patrol available at lunchtime or for after school clubs.
Dogs are not permitted on the school site, except with the permission of the headteacher.
We are a non-smoking site. The consumption of alcohol is not permitted on any part of the site.
Children wishing to travel to school by bike or scooter should first complete a consent form. Any cyclists or scooter users need to dismount prior to entering the site. Bikes and scooters may be kept in our bike store during the school day but school accept no responsibility for them.
Educational Visits
Educational visits are carefully planned by class teachers in accordance with our Ironstone Educational Visits policy. A pre-visit and risk assessment is always undertaken. You will be asked for your written permission at the beginning of the academic year to allow your child to take part in visits and activities off the school site for the year ahead.