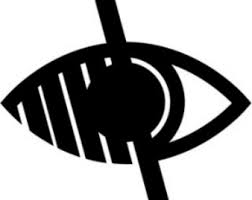 Language Unit
Overfields Speech and Language Unit provides extra support for children that have a diagnosis of developmental language disorder (DLD) and or severe speech disorder. Children and Young People receive a diagnosis of Developmental Language Disorder or severe speech disorder from a qualified Speech and Language Therapist (SaLT). There is a decision process through a termly panel meeting that allocates places based on need. However you do not need to have an EHC Plan to be allocated a place.
The Speech and Language Unit offers 24 places across the primary age range with opportunities for pupils in the Unit to receive specialist speech and Language therapy and teaching as well as enjoy supported teaching and social interaction within the mainstream classes. We also have 10 Outreach places where children receive up to 1 hour sessions twice weekly for up to 3 terms in their own mainstream school. We have part –time (5 mornings) and full – time places (4 1/2 days) available.
As the Unit is part of a mainstream school, there are excellent opportunities for inclusive provision for all of our children. All children are included in playtimes, lunchtimes, assemblies, PE and other Foundation subjects, special occasions and productions. All pupils within the Overfields Speech and Language Unit are fully involved in the life of the school.
Speech and Language Therapy
Speech and Language Therapists are based at the Unit throughout the week. The therapists are involved with assessment, therapy, monitoring children's progress and setting targets. The class teachers and speech therapists plan and work collaboratively.
What is being at a Speech and Language Unit like for Your Child?
Children who attend the Unit are taught in a group of 10 with 2 adults (Specialist Teacher and Teaching Assistant).
Children receive a highly differentiated curriculum with a language focus.
Supported integrated sessions into mainstream classes on an afternoon (Full time children).
Intensive speech and language therapy individually or in small groups
All children in Overfields Primary and the Speech and Language Unit have the same break and lunchtimes and they socialise together throughout the school day.
All children have a SEND Support Plan which sets targets for children and is reviewed formally twice a year.
There are opportunities to meet termly with your child's teacher and therapist.
Teachers and SENDCOs from your child's mainstream school are invited to the Unit to liaise with teachers and therapists and discuss progress, share SEN support plans and ways to support children.
There are coffee mornings/afternoons for parents to meet and get to know parents of children who face similar challenges.
Please click here to find our Parents Information leaflet about the Language Unit