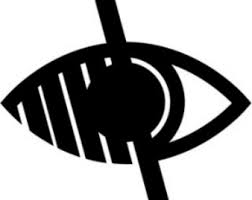 Welcome to Year 3
Welcome to Year 3
At Overfields Primary in Year 3 we provide the children with engaging and exciting opportunities to enable them to become independent thinkers and learners. Our hope is to inspire the children to be enthusiastic learners as well as polite and caring individuals.
Our curriculum is broad and balanced and we study a range of interesting topics. We aim to make our learning active and memorable whilst forming strong links between areas of the curriculum. Miss Theaker
An Insight into our Year
In the Autumn term we focus on the topic 'Let's Rock!' In this topic the children discover the changes that occurred between the Stone Age and the Iron Age including what they ate and where they lived. They also have the chance to create their own cave art. We look at Stonehenge and try to determine why and how it was made. They then build their own clay model of the stone circle.
During the Spring term we move onto 'Our Wonderful World' where we look at mountains and volcanoes. The children learn about famous mountains and volcanoes in the world and how they are formed. We make our own brilliant volcanoes and watch them erupt!
Finally in the Summer term, we study 'The Mighty Romans'. As part of this topic we research the Roman Empire and the Roman army. We then learn about their attempts to invade Britain and how they finally succeeded leading onto the impact this had on Britain. We make our own Roman shields and mosaic as we study about Roman art, culture and religion.
Learning beyond the Classroom
We believe that children need to be given the experience of learning outside of the classroom. We do this by going on visits and holding special events for the children to perform, display and share their learning. We have a Stone Age Day at the National Moors Centre in Danby where we live as Stone Age people. As part of our Science learning, we go fossil hunting with a geologist on the beach and go to a local supermarket to learn about the different food groups. We visit the library once a term where we research particular topics and encourage reading for pleasure.
We also hold a Christmas performance where the children can showcase their love of singing and dancing whilst getting into the Christmas spirit! We love to share our learning by doing an assembly for families so the children can be proud of their achievements and learning. We invite parents in for other events relating to our fantastic learning allowing families to be a part of their children's learning.
This year the children in Year 3 have Outdoor Education one morning a week where they develop essential skills such as: team work, resilience and trust. The activities include orienteering, shelter building and team building games where they build up to going on an offsite adventure for a whole day. As part of becoming more active in school, we also take part in The Daily Mile which the children enjoy and look forward to.
Please click here to find out more about the curriculum in Year 3
Year 3 English curriculum writing
Year 3 English curriculum reading