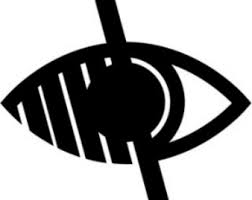 Welcome to Year 5
Welcome to Year 5
In Year 5, a warm, friendly and happy environment is always provided in order to make children feel safe and comfortable; this promotes an atmosphere where effective teaching and learning can take place. Every day inside the classroom, we ensure that each child feels valued, listened to, challenged and supported in order to reach their full potential.
Throughout each term, lessons are creatively planned in order to fully immerse children in a chosen class text. This cross-curricular approach provides each child with a memorable learning experience. We believe that exploring one specific theme through a range of subjects allows children to develop a deeper, and more meaningful, understanding across the curriculum. Miss Bass
Autumn Term
Throughout our autumn term, children will travel back in time to Ancient Greece where they explore how ancient traditions helped to shape the modern world we live in today. Children learn about the importance of democracy and explore how it has changed over time. Children get creative as they design and make their own Greek vases which depict modern life as we currently know it. Alongside this, children explore how the ancient Greeks made sense of the world through their understanding of myths, legends, gods and goddesses.
Spring Term
During the spring term, Year 5 children join the esteemed 'Polar Bear Explorers' Club' where they discover what it takes to become a real life explorer. From completing a job application form to exploring a day in the life of our local explorer – Captain Cook – children discuss the skills required to survive on such a challenging and exciting expedition. Throughout the term, children discuss important issues such equality, discrimination and respect for others. Children investigate how, in 1768, explorers navigated their way across the globe and discover how the solar system played a vital role.
Summer Term
Children spend the final term in Year 5 learning about different cultures to their own. Through our class novel, children take an enchanted journey across the Atlantic, up the Amazon River and in to Manaus, South America. Here children explore what life is like in Brazil and compare it to the UK. Some of the areas investigated are: climates, wildlife, physical and human geography as well as local traditions.
Residential
Our two night residential to Peat Rigg provides children with unforgettable experiences. Here they are encouraged to push themselves outside of their comfort zones and extend their abilities. Children learn the importance of self-belief, team work and trust.
At Overfields, we believe outdoor education is vital in the development of young minds. Experiences away from home, in a new environment, are key to building confidence and relationships.
Please click here to find out more about the curriculum in Year 5
Year 5 English curriculum writing