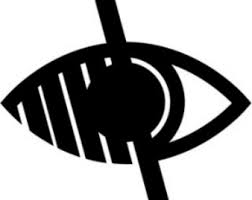 How we teach in EYFS
In EYFS children learn by playing and exploring, being active and thinking critically and creatively through a balance of child-initiated and adult-directed activities. Each half term, we introduce a new theme and plan exciting and engaging activities that will move the children's learning forward, whilst providing the flexibility for children to follow their own interests and ideas.
The timetable is carefully structured so that children have directed teaching during the day. The timetable changes throughout the year to take into consideration the changing needs of the children. Children are provided with plenty of time to engage in 'exploration' throughout the variety of experiences carefully planned to engage and challenge them during continuous provision. The curriculum is planned for the inside and outside classrooms and equal importance is given to learning in both areas.
Staff support and challenge when working with the children in class sessions, small group sessions and when working with individuals.
Our long-term planning ensures that teaching and learning is progressive throughout Nursery and Reception. Continuous provision is also planned to show progression across the Early Years for example small world boxes in Nursery are based on familiar experiences and in Reception moving on to the wider world and fantasy play.
The environments are developed to promote independence within our children and allow them to access the curriculum independently and confidently with the necessary level of support and challenge
Visits and Visitors
We love to provide children with opportunities that lots of them have not experienced before or that enhance their learning in school.
We go on visits to support this and have lots of visitors in school. The children in Reception enjoy visits from local firefighters and police officers who come into school to talk to children about their jobs during a focus on 'people who help us'. The children loved finding out all about how Mrs French keeps them safe on their journey to school. Nursery also enjoyed a visit from an owl during their topic on animals.
We ensure that all of our visits are learning related and will provide the spark for further immersion in a theme or project.