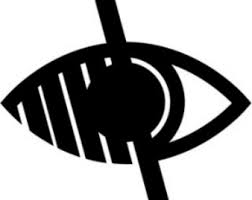 Our Curriculum
To view the different subjects which form the Curriculum at Overfields Primary, click below:
If you wish to view our curriculum as it is taught in each year group, click below:
To view the curriculum that our youngest learners follow, click below:
To view our reading curriculum including information of the teaching of phonics, click below:
Our Curriculum Vision
At Overfields Primary we have designed a curriculum to meet the needs of our children based upon six fundamental priorities.
We want our children to have secured the key basic skills in maths and English on which they can build their knowledge and understanding to become confident and successful learners.
We want our children to develop a love of reading and books throughout their time at our school that lasts for their entire lives. We want them to value time spent reading and to know the positive effects a love of reading can bring.
Our school is in an area of high social deprivation and low life expectancy; it is important that our children learn to adopt healthy lifestyles through nutrition, exercise and mental wellbeing. Staying safe is also a key priority for our pupils in both real and virtual environments. We want pupils to be able to make correct choices regarding their personal safety and to recognise their responsibility to keeping others safe.
Our pupils live in an area where aspirations can be low and opportunities hidden or difficult to access. We want to enrich our pupils' time at primary school with the knowledge of what their future could hold. We want pupils to know the opportunities available to them through education, work, leisure and family. We want them to be aspirational for themselves, for others and for their community.
We want to develop pupils who are proud to be seen by others as respectful and caring. We want these qualities to become lifelong traits which can be seen in how they interact with each other, their families and with their environment.be aspirational for themselves, for others and for their community.
In a world where it is sometimes difficult to identify the truth, we want our pupils to be inquisitive, to want to question and explore the world around them, to develop the skills to reason and work independently and to become confident problem solvers.be aspirational for themselves, for others and for their community.
---
Curriculum Coverage
Across the school, children are taught using a topic approach where an over-arching theme is used to deliver different aspects of the curriculum. Teachers use these topics to deliver the different subjects providing a real context for the children's learning. However, each of the subjects we teach is unique with its own character and to ensure we capture this, we plan for the study of each subject separately. Each subject's knowledge and skills are clearly identified and form the basis of our assessment to ensure that our children become confident historians, scientists, artists and musicians.
To see what topics our children learn about, please visit our year group pages here.
Aspirations
We aim to develop children as geographers, mathematicians, engineers and writers so it is important we help them to understand the role that these professions play in their everyday lives. Children will learn about key figures that helped to shape each subject, both historically and today. We also use these key figures in our Aspire Awards Scheme where people such as Mackenzie Thorpe, Marcus Rashford and Malala Yousafzai appear on the certificates. You can find more details of our Aspire Awards here.
Alongside developing our pupil's knowledge and skills in each subject, we also want them to grow up as good people; respectful and caring of others and ready to move onto the next stage of their education. We want our children to grow into successful, happy and valued adults who contribute to their community. As they leave our school, every door they may wish to take in the future should still be open to them.
Our curriculum promotes the children's Social, Moral, Spiritual and Cultural (SMSC) development, and their Personal, Social, Citizenship and Health Education (PSCHE) is taught in every area of school. As part of our aim to develop our children as good people, we promote the British values of democracy, the rule of law, individual liberty and mutual respect and tolerance of those with different faiths or beliefs.
Pupils with Special Educational Needs and Disabilities
For more details about how we cater for pupils with special educational needs and disabilities, please click here.