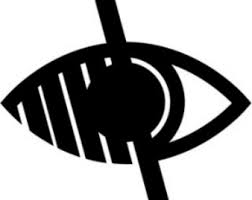 Sports Premium
What is the Primary Sports Premium Funding?
The Government provides each primary school with a Primary School Sport Fund. It is jointly provided by the Department for Education, Health & Culture, Media and Sport and is paid directly to the schools to spend on improving the quality of sport and PE for all children.
Some of the outcomes we hope to meet through the 'Sport Premium' funding at Overfields Primary School are:
Improved quality of teaching and learning in Primary Physical Education.

Improvements in the quality and breadth of PE and sporting provision, including increasing participation in PE and sport so that all pupils develop healthy lifestyles and reach the performance levels they are capable of

.

Increased opportunities for competitive sport.
At Overfields Primary School we will use the Sport funding for the following:
Hiring specialist PE teachers or qualified coaches to work alongside primary teachers when teaching PE

Change 4 Life sports clubs
Introducing new and different sports in school
Paying for professional development opportunities in PE/Sport

Providing cover to release primary teachers for professional development in PE

Competing in the Nunthorpe Cluster Sports Partnership sport competitions and increasing participation in the school games.

Providing places for pupils in after school sports clubs. An increased amount of intra school competitions – Football, High Five, Hockey, Athletics, Sports Days.
The Sports Premium Funding will have a positive impact at our school in the following ways:
All staff will be confident and competent to use a range of learning styles in PE

Higher standards in PE across school.
All pupils to make progress in PE and to be confident to try new activities.
Greater links with our local community to help raise the skills of our children.
Children understand key aspects of competitive sport e.g. sportsmanship, team skills, respect

Children are engaged and motivated to be physically active. Children sustain physical activity after leaving our primary school.
Further information about how we spend the sports funding and impact it has across school can be found in our Sports Premium Action Plan, below: