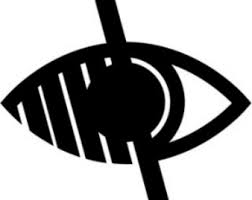 School Meals
Our school meals are provided by provided by Mellors Catering and prepared by our amazing cook, Miss Hall and her team. There is lots of information about the service Mellors provide on their website. Click below to visit their site:
You can view the Autumn Term menu here:
All pupils in Reception and Key Stage 1 are entitled to a free school meal.
For those families paying for school meals, the cost is £2.25 per day ( £11.25 per week) for Key Stage 2 pupils. Payment must be made for the week ahead on a Monday morning. Cheques must be made payable to Overfields Primary School with a cheque guarantee on the reverse.
If you receive income support you may be entitled to free school meals for your child. Please contact the Local Authority (01642 774774) or the school office to collect an application form.
Mellors Catering menus are developed in accordance with Government guidelines on Healthy Eating. You are welcome to visit to look at our meals service at any time, please contact school to arrange a visit.
School requires 1 weeks notice if parents wish to change their child's school meal arrangements.
If your child suffers from, or develops, any food allergies or intolerance, please let the school know immediately:
Packed Lunches
Children bringing a packed lunch must do so in an appropriate container/lunch box. As a Healthy School, we do not allow fizzy drinks or sweets in packed lunches. Children should bring a straw or plastic beaker for their drink or have a suitable drinking bottle (the drink must be water, pure fruit juice, cordial, milk or a yogurt drink). If a dessert is included then they must bring a spoon. All packaging and uneaten food will be taken home.
We have 8 Lunchtime Supervisory Assistants who look after the children over the lunch period.

Healthy eating is promoted in our school, with free fruit each morning for Key Stage 1 children. Children in Key Stage 2 may bring a piece of fruit to school each day for a snack if they wish.