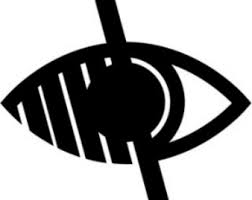 Reading and Phonics
This page contains all the information about how we teach, promote and celebrate reading at our school.
To have a love of reading is one of the six fundamental priorities we identified as part of our curriculum vision. We understand the importace that reading plays in the lives of happy, succesful and valued adults and we want our children to get the best start in this, one of the most vital parts of a child's development.
To see the way that teaching and learning in Reading supports our school's wider curriculum vision, click the image to the left.
---
---
Phonics and early reading development
Phonics is a way of teaching children to read quickly and skilfully. They are taught how to: recognise the sounds that each individual letter makes; identify the sounds that different combinations of letters make – such as 'sh' or 'oo'; and blend these sounds together from left to right to make a word. Children can then use this knowledge to 'de-code' new words that they hear or see. This is the first important step in learning to read.
---
---
Our Phonics Scheme
From September 2022, we will be using a phonics scheme called Little Wandle Letters & Sounds. This is a revised version of the original 'Letters and Sounds' scheme which is well established in our school. The Little Wandle scheme has been validated by the Department for Education as meeting the most recent criteria for an effective systematic synthetic phonics programme.
Little Wandle has a useful resource page for parents including videos and downloadable guides. You can visit their website here.
Children start learning the sounds we all use to decipher and read when they enter our Nursery and develop these further as they move into the Reception class. For more information about learning to read in our Early Years classes, please visit their pages here.
---
---
Developing Reading and Readers
There are two distinct but related processes involved in teaching children to read: learning to read words and developing language and reading comprehension. As children develop their phonological awareness and skills, they are encouraged to begin to think about and respond to their reading.
In every year group, class teachers use high quality texts as a stimulus for learning and carefully plan a series of lessons which develop children's understanding of the test.
---
---
Planning of Reading
In every year group, class teachers use high quality texts as a stimulus for learning and carefully plan a series of lessons which develop children's understanding of the text.
To view our Reading Overview Plan which shows the progression in reading across school, click below:
To view the reading planning for each year group, click the appropriate button below:
Teachers plan regular opportunities for children to engage in whole class and independent reading. In all classes, teachers provide pupils with daily read-aloud sessions where pupils will be encouraged to respond to the text in a variety of ways. Year groups have sets of books to read with which allows all pupils to have a shared experience of a text. Throughout English lessons, the teacher acts as the expert who guides the children through the text, providing signposts to the most important and most helpful features of the textual landscape, gradually encouraging children to do this independently.
Teachers planning ensures that children are given the opportunity to develop their critical thinking skills: teachers ask high order questions to challenge and stretch children's understanding. Children acquire a range of skills which allows them to draw on their personal experiences and prior knowledge.
---
---
Encouraging a love of reading
Overfields Primary has worked with The National Literacy Trust to ensure that we provide a reading rich environment. We have dedicated reading areas in each classroom with bookshelves laden with a variety of genres. In addition, the central school library is well-stocked with a variety of fiction, non-fiction, newspapers, audio stories and poetry. We regularly hear from our visitors that we are a 'book rich' school.
---
---
We encourage our children to read at home, every day if possible, and we recognise and reward their commitment to reading. As part of our home learning expectations, we encourage parents to listen to their child read and to comment on if they are enjoying the text, any parts they struggle with and any questions they may have.
We celebrate pupils reading accomplishments in class on our reading rocket boards. When they have read 100 times they receive a certificate and a book of their choice which they can take home to enjoy. 
Children from Reception to Year 2 take home a fully decodable phonics reading book, matched to the phase they have just learnt in school. They also take home another book of their choice to share with an adult. As they get older, the children choose their reading book independently using the book band colour system and eventually progressing to being a 'free reader'.  
Throughout the year, school takes part in various exciting events which promote the enjoyment of reading.
World Book Day
Visits from authors and illustrators
Reading Café
National Storytelling Week
Peer reading (older children sharing stories younger pupils)
Assemblies & displays
---
---
The Department for Education has published ten top tips for parents to support children to read. You can view this resource by clicking the image below:
All staff ensure all children are read to by an adult at least once a day and are advocates for book talk. Children enjoy discussing characters, setting and plot and are confident in justifying their opinions. Staff use their knowledge of wealth of children's literature and spend time showing children how to select an appropriate text in order to increase the chances of fulfilment.
Each year group has a carefully selected reading spine as well as a class author and this is a focus of teaching and learning throughout the year.
---