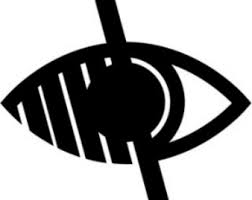 Parent / Carers Views
School are always looking to develop and improve our provision through parents suggestions and comments.
Relationship and Health education
Consultation – March 2021
All primary schools in the UK now have new statutory requirements relating to Relationship education and Health education. This will replace and enhance the Personal, Social, Health Education (PSHE) that we provide.
To support school in delivering the new statutory requirements we would like to consult with you, our parents and carers, so that you can express your views, ask any questions you may have and to let us know if you have any concerns with the new requirements.
Please have a look at the Relationships and Sex Education Policy and curriculum overview by clicking the links below:
Your views will help us shape policy and influence how we deliver relationships and health education topics throughout the school.
If you would like to give your views on the introduction of the new Relationships and Sex Education Policy to our school, please click on the image below, which will open a short survey for you to complete.
If you would like to see what the Department for Education's new statutory requirements are, please click here.
Click below to download a leaflet – Understanding Relationships and Health Education in your child's primary school – create by the Department of Education. It explains the changes being made and your rights as a parent with regard to Relationships and Health Education in school.
---
Parents & Carers questionnaire results
In our most recent questionnaire for parents & carers in the Spring term 2018 the following 71 responses from across school were recorded:
| | | | | | |
| --- | --- | --- | --- | --- | --- |
| | Strongly Agree | Agree | Neither Agree or Disagree | Disagree | Strongly Disagree |
| My child is happy at Overfields Primary | 58% | 38% | 4% | | |
| Staff treat my child fairly | 55% | 43% | 2% | | |
| My child feels safe at school | 58% | 34% | 8% | | |
| Overfields Primary takes action when problems arise between children | 41% | 41% | 18% | | |
| The school ensures pupils are well behaved | 44% | 52% | 4% | | |
| My child is praised for their efforts | 48% | 48% | 4% | | |
| My child receives appropriate homework | 45% | 43% | 11% | 1% | |
| I feel comfortable about approaching school if I have a complaint | 54% | 39% | 7% | | |
| I feel comfortable about approaching school if I have a question or comment | 56% | 41% | 3% | | |
| I would recommend this school to another parent | 58% | 38% | 4% | | |