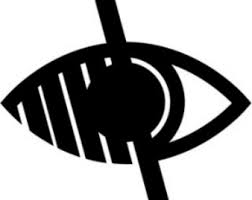 EYFS
Starting Reception in September 2021?
If your child is starting in our Reception class in September 2021, you can find an information booklet with all the information you will need by clicking the image below:
Welcome to Overfields Foundation Stage
For three years you have been the most important influence in your child's life. They've learned everything from you and your family, you are their first teachers and you'll continue to be the most important influence on them. We build on what you've started.

We invite families to get to know us and to work closely with us, so that together we can bring out the best in the children, and give them a good start in life.

When children enter our Foundation Stage they are beginning their school life. So far you have been the biggest influence in their life and now new people and experiences will also play a part.

Your child will: –
Find new challenges and interests.
Learn to work, share and cooperate with others.
Develop the ability to plan, make decisions, concentrate and work things out.
Express themselves in language, drawing, construction and role-play.
By working together as partners in your child's education we can make sure he/she enjoys their Foundation Stage experience and grows in confidence and independence, which are important assets for life.
The Foundation Stage Curriculum
Our aim is to build a strong foundation for each child's education by delivering a well-planned curriculum, providing exciting and stimulating learning experiences to enable children to develop socially, emotionally, intellectually and physically.

The curriculum follows the EYFS Guidance for the Foundation Stage, including Bold Beginnings. Children work towards achieving the Early Learning Goals which are laid out in the EYFS. Children in Nursery will receive a 6 week programme called Blast which is proven to support the development of speech, language and communication in children. It is linked to the curriculum and is viewed as good practice in developing listening and speaking skills Learning is a rewarding and enjoyable experience in which they will explore, investigate, discover, create, practise, rehearse, repeat, revise and consolidate their knowledge and skills through play. The curriculum is divided into seven areas of learning;

Personal, social and emotional development

Communication and language

Literacy

Mathematical development

Understanding the world

Physical development

Expressive arts and design
The Environment
During the course of each session/day children have access to a wide variety of areas, which include the following: –
Home area/role play areas
Dough/clay
Painting/collage/model making
Mark making
Large and small construction
Information technology
Wet/dry sand
Water
Music/dance
Food technology
Story Area/books
Investigation
Maths
Fine/Gross motor activities
Tooth brushing
Healthy snacks
Themed days
Visits
We also explore the wider environment, using the outdoor area and local community as an extension of the classroom.
To find out about all the exciting themes in EYFS this year please click on the link below:
Please click here to view our Foundation Stage prospectus which has more information about our setting